---
August 23, 2012 12:29 PM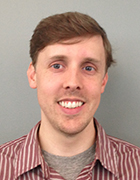 Profile: Ed Burns
accountable care organizations
,
health information exchange
,
health reform
We hear a lot about how hospitals have present market incentives to avoid participation in coordinated-care models such as accountable care organizations. Some may see sharing information with other providers as a competitive disadvantage. Others are wary that participating in ACOs, which...
---
August 14, 2012 1:14 PM
Interoperability
,
Interoperability and health information exchange
Give the ONC some credit. At a toxic political time for health care and presidential candidates, the national HIT powers that be are using what capital they can to keep things moving - for the benefit of patients. Tomorrow at 4 p.m. eastern time, the Standards &  Interoperability Framework...
---
July 27, 2012 1:57 PM
clinical data analytics
,
health information exchange
,
HIE
,
HIPAA
,
public health
Up in my neck of the New Hampshire woods, folks are up in arms - as well they should be - about a gut-wrenching story involving a nearby hospital and an employee who appears to have deliberately infected patients with hepatitis C for up to a year before he was discovered. Of course the crimes are...
---
---
June 13, 2012 2:06 PM
HIE
,
HIE implementation
NORWOOD, MA - Beth Israel Deaconess Medical Center CIO John Halamka, M.D. wears more than just that one hat: He's also co-chair of the ONC's HIT Standards Committee and the chair of the New England Health Exchange Network (NEHEN), the organization charged with erecting a "network of networks"...
---
---
---
May 21, 2012 2:18 PM
health information exchange
,
National Health Information Network
,
NHIN
,
ONC
Before U.S. physicians can hop on the nationwide health information exchange highway, they need to know the rules of the road. They may have to leave it in park for a while though -- as these rules don't yet exist.
Under the Public Health Service Act...
---
---