---
February 26, 2013 12:09 PM
ACO
,
CMS
,
HIE
,
RHIO
,
state HIEs
Nearly $300 million will be awarded to states as the first recipients of the state innovation model awards, funded through the Centers for Medicare & Medicaid Services and the Department of Health and Human Services....
---
---
December 19, 2012 2:51 PM
EHR data
,
EHR implementation
,
HIE
,
ONC
,
patient safety
"Many care decisions today are based on data in an EHR or other information  system," according to an ECRI Institute report on patient safety risks, "and incorrect data can result in incorrect treatment, potentially resulting in patient harm." "In addition, as EHR data flows through health...
---
December 4, 2012 12:53 PM
clinical decision support
,
CMS
,
e-prescribing
,
mHealth
Nearly half (48%) of U.S. physicians are using e-prescribing software, up from only 7% of physicians in December 2008. All 50 states have had an increase in e-prescribing technology over that time,
---
November 21, 2012 12:51 PM
e-patient Dave
,
Farzad Mostashari
,
HIE
,
mHealth
,
Regina Holliday
While it would have been fun to post a photo of the Thanksgiving diorama the SearchHealthIT staff built in the lunch room – the Farzad cutout in the pilgrim outfit looked particularly realistic – we'll settle for giving you a few things we're thankful for as we pause for the holiday...
---
November 8, 2012 2:14 PM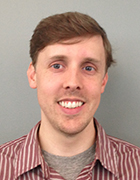 Profile: Ed Burns
ACO
,
Affordable Care Act
,
health insurance
,
HIE
The recent purchase of HIE vendor Certify Data Systems by insurance giant Humana raises some interesting questions about what kind of future health
---
October 31, 2012 10:22 AM
EHR systems
,
HIE
,
Interoperability and health information exchange
,
Uncategorized
CAMBRIDGE, MD -- Like many people I know, work friends can't be Facebook friends. I save my Facebook account for personal screeds on politics and religion and for sharing family pictures with interested friends and relatives separated by geography. Occasionally, however, the discussion turns to...
---
---
---