---
---
February 19, 2015 1:15 PM

Profile: Scott Wallask
CHIME
,
ICD-10 implementation
,
ICD-9
I'm getting déjà vu from ICD-10, and not in a good way. As the healthcare industry marches forward on the ICD-10 implementation on Oct. 1, 2015, a look at the coding...
---
November 5, 2013 12:01 PM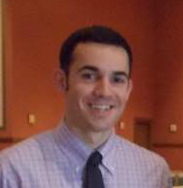 Profile: Alex Delvecchio
HIMSS
,
ICD-10
,
ICD-10 conversion
,
ICD-10 pilot
,
ICD-9
,
WEDI
Providers deep in preparation for the ICD-10 changeover may want to take note of a recent report which summarized the outcomes of a preliminary ICD-10 test and found coders have a way to go before they'll be ready for the upgrade. The ICD-10 National Pilot Program was
---
March 17, 2010 2:03 PM
ICD-10
,
ICD-10-CM
,
ICD-9
,
ICD-9-CM
,
PDF
,
SNOMED
,
SNOMED CT
In researching a story about how U.S. health care providers will be comingling the International Classification of Diseases, 10th Revision, Clinical Modification (ICD-10-CM) insurance billing codes with the SNOMED CT (Systematized Nomenclature of Medicine -- Clinical Terms) databases in time for...
---