---
---
February 4, 2014 2:50 PM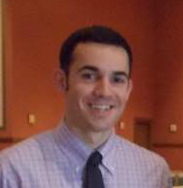 Profile: Alex Delvecchio
HIPAA Privacy Rule
,
lab results
,
PHI
,
Short Message Service
Laboratories are now allowed to give patients access to their full test reports as a result of an update to the Clinical Laboratory Improvement Amendments (CLIA) of 1988. The rule also grants the same permission to personal...
---
June 14, 2013 1:07 PM
hhs
,
HIPAA policies
,
HIPAA Privacy Rule
,
IRS
The IRS is being audited, in a sense, by a Congressional subcommittee. A House committee has called for an investigation of the Internal Revenue Service's policies, procedures and accountabilities under HIPAA in response to an...
---
April 3, 2013 2:57 PM
HIPAA
,
HIPAA enforcement
,
HIPAA omnibus rule
,
HIPAA Privacy Rule
,
HITECH Act
This year, the April Journal of AHIMA marks the HIPAA Privacy Rule's 10th birthday with a cover story. In the piece, many heavy-hitters of the healthcare world weigh in, none heavier than Leon Rodriguez, director of the Office for Civil Rights of the US Department of Health and Human...
---
---
December 14, 2012 2:48 PM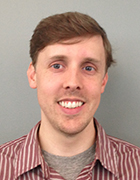 Profile: Ed Burns
HIPAA
,
HIPAA Privacy Rule
,
HIPAA security rule
,
HITECH Act
,
Meaningful use
Well here we are, nearing the end of a busy year in health IT. And while there have been many major developments in the industry over the last 12 months, one bit of unfinished business still hangs unresolved: the final HIPAA omnibus rule,
---
January 24, 2012 11:37 AM
HIPAA Privacy Rule
,
Risk management
,
social media
It is trending whether you like it or not -- health care social media has gained much traction over the last five years. So much so, ECRI Institute -- a nonprofit research organization aimed at improving patient care based in Plymouth Meeting, Pa. -- recently released "Social Media in Healthcare,"...
---
---
August 23, 2011 11:57 AM
HIPAA Privacy Rule
,
HITECH Act
,
Meaningful use
,
mobile health
,
mobile health technologies
,
Privacy and security
In order to comply with HIPAA and the HITECH Act, it's imperative to combat mobile device loss, theft and physical damage. Rebecca Herold, an information privacy, security and compliance consultant who runs Rebecca Herold & Associates LLC,...
---