---
May 29, 2014 10:53 AM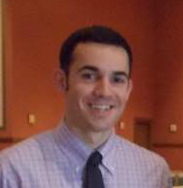 Profile: Alex Delvecchio
data breaches
,
health care data breach
,
HIPAA omnibus rule
Healthcare has the lowest-rated security ranking of four major industries -- including retail, utilities and finance -- according to analysis done by BitSight Technologies. On a scale of 250 to 900, healthcare ended the first quarter of 2014 with a security score of 660 -- its highest valuation...
July 18, 2013 10:58 AM
ACA
,
Aetna
,
CarePass
,
Google
,
health insurance
,
health insurance exchange
,
health reform
,
HIPAA
,
HIPAA omnibus rule
,
HIPAA security
,
HIX
,
mHealth
,
NSA
,
phr
,
PHRs and patient engagement
Last month, Aetna Inc. launched CarePass, a smartphone mHealth app that aggregates and dashboards data from many popular personal health and fitness apps such as FitBit, Jawbone, Lose It! and RunKeeper. The insurer's Vice President and CarePass lead Martha Wofford told SearchHealthIT that services...
---
April 3, 2013 2:57 PM
HIPAA
,
HIPAA enforcement
,
HIPAA omnibus rule
,
HIPAA Privacy Rule
,
HITECH Act
This year, the April Journal of AHIMA marks the HIPAA Privacy Rule's 10th birthday with a cover story. In the piece, many heavy-hitters of the healthcare world weigh in, none heavier than Leon Rodriguez, director of the Office for Civil Rights of the US Department of Health and Human...
---