---
October 30, 2012 2:29 PM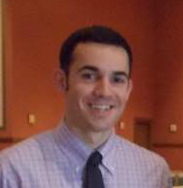 Profile: Alex Delvecchio
HIPAA Compliance
,
mHealth
,
mHealth Summit
Register for the SearchHealthIT.com media breakfast panel at the mHealth Summit in DC, Creating a Digital Policy for the New Mobile Health Ecosystem! Date: Wed, Dec. 5 Time: 7:30am -...
August 16, 2012 3:19 PM
EHR
,
EHR security
,
HIPAA Compliance
,
HIPAA security
,
patient data security
Finally, someone decided to ask patients how they feel about EHR security, or how much they trust their providers' EHR systems. No consultants, regulators or blue-sky technologists were allowed in this survey. Health IT distributor CDW Healthcare surveyed 1,000 patients (age and...
---
---
May 23, 2012 1:53 PM
Facebook
,
health care social media
,
HIPAA Compliance
In the week following the debut of publicly traded Facebook stock, some water-cooler-discussion-provoking articles have caught our eye. Of course, for the folks on our team who work remotely, instant messenger serves as the virtual water cooler. Same diff. Check them out:
---
January 11, 2012 1:57 PM
Cloud Computing
,
cloud implementation
,
EHR
,
HIPAA
,
HIPAA Compliance
,
HIPAA security
,
HIT cloud
,
KLAS
"Health care cloud implementation" has become a trending topic, thanks to some of our peers in the health IT media and KLAS, which recently released a survey on cloud use among providers. More on that later. As American Medical...
---