---
February 28, 2018 1:51 PM
EHRs
,
Health IT
,
HIMSS
The American Academy of Family Physicians has recommended steps to relieve the burden of health IT regulations on physicians. In a letter to CMS administrator Seema Verma and ONC national coordinator


RSS Feed

Email a friend
February 24, 2017 3:48 PM
Artificial intelligence
,
Health IT
,
HIMSS
Attending the 2017 HIMSS conference -- my very first foray into the largest annual health IT gathering -- was daunting, to say the least. Navigating the massive Orange County Convention Center and adjoining Hyatt Regency, hundreds of exhibitor booths, as well as juggling interviews and social...
---
---
January 25, 2017 1:34 PM
FHIR
,
hhs
,
HIMSS
,
HL7
,
ONC
With its leadership and programs in flux because of uncertainty accompanying the new administration, ONC has produced a flurry of activity lately punctuated by a slate of sessions scheduled for HIMSS 2017 in Orlando coming up Feb. 19. But even as remaining
---
---
July 29, 2016 10:53 AM
HIMSS
,
IT gender roles
Female health IT professionals in the U.S. are paid less than their male counterparts, and the wage gap between the two has only grown larger over the past decade. In 2006, the average female
---
March 8, 2016 3:20 PM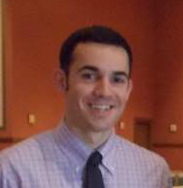 Profile: Alex Delvecchio
Connected Health
,
HIMSS
,
mHealth
,
remote patient monitoring
,
telehealth
Nearly half of U.S. hospitals are considering expanding the collection of connected health technologies used in their facilities. That notion, and the concept that providers implement healthcare technology to extend patient care outside of their exam rooms, were two of the findings of the 2016...
---
March 4, 2016 12:38 PM
Cerner
,
Epic
,
HIMSS
,
Interoperability
At times, it was hard to distinguish between the blinking slot machines on the dazzling casino floor of the Sands Expo and Convention Center and the tech-stocked booths of the country's biggest health IT event. This year's edition of the annual conference and exhibition of the Healthcare...
---
March 2, 2016 8:44 PM
HIMSS
Ten interviews, a podcast, a session with ONC and CMS, and two days later, I can officially say I survived HIMSS 2016. There was a momentary scare there as I wandered...
---
February 25, 2016 11:16 AM
cloud
,
Data Analytics
,
HIMSS
,
iot
,
Mobile
I have never been to HIMSS—the largest conference in the health IT industry—before, but from what I've heard it's a chaotic, health IT wonderland. At least, that's what my colleague Shaun Sutner, news and features writer for...
---