---
September 11, 2015 11:23 AM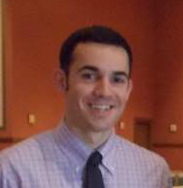 Profile: Alex Delvecchio
health IT standards
,
HIE
,
HIE implementation
,
HIMSS
,
Interoperability
,
ONC
,
Telemedicine
,
telemedicine reimbursement
Count the Health Information Management Systems Society (HIMSS) among the groups that say federal healthcare agencies can do more to promote the use of health IT. Specifically,


RSS Feed

Email a friend
June 13, 2012 2:06 PM
HIE
,
HIE implementation
NORWOOD, MA - Beth Israel Deaconess Medical Center CIO John Halamka, M.D. wears more than just that one hat: He's also co-chair of the ONC's HIT Standards Committee and the chair of the New England Health Exchange Network (NEHEN), the organization charged with erecting a "network of networks"...
---