---
December 16, 2014 12:31 PM
Health IT
,
health IT tools
Online patients will make 986 million medical appointments in the U.S. in 2019, accounting for 38% of all appointments made that year, according to projections compiled and reported by Accenture plc. Accenture's report also states that online appointment scheduling will generate $3.2 billion in...
June 11, 2014 10:49 AM
EHR
,
EHR implementation
,
Health IT
Hospitals have health IT at the top of their to-do lists in 2014, as evidenced by responses of executives to an online survey. Nearly half (49%) of C-suite executives, representing 112 hospitals in 32 states, stated that their facilities'
---
---
---
June 27, 2013 11:48 AM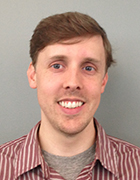 Profile: Ed Burns
EHR usability
,
Health IT
,
HIPAA
,
Meaningful use
,
patient engagement
This will be my last blog for this site. I will soon be transitioning to another corner of the TechTarget universe where analytics is the name of the game. The occasion got me thinking about where the health IT industry is now and where it has the opportunity to go. Even though I will no longer be...
---
February 5, 2013 1:54 PM
Analytics
,
Health IT
,
quality of care
Federally qualified health centers that use health IT improve their quality of care, according to a study that  hinges on a facility's current use of technology, or health IT capacity. Facilities were categorized as...
---
September 11, 2012 12:25 PM
EHR
,
FDA
,
Health IT
,
UDI
The Food and Drug Administration's (FDA) Center for Devices and Radiological Health released its preliminary report calling for more widespread use of
---
July 20, 2012 10:21 AM
EHR
,
EHR implementation
,
Health IT
Think your health IT budget isn't keeping pace with skyrocketing costs? Net (Net), an IT services firm, thinks it knows why. In a white paper published in mid-July, it compares health care to 29 other industries and determined that providers pay 17% more than their peers in sectors such as retail,...
---
---
May 1, 2012 11:42 AM
Health IT
,
Veterans Affairs
In an effort to bolster data and boost performance measures, managers pushed staffers to create ways that delivered minimum amounts of care to veterans while increasing the number of patients seen for mental health-related services, according to testimony from Nicolas Tolentino, former...
---