---
November 6, 2014 1:53 PM

Profile: Scot Petersen
Affordable Care Act
,
health insurance
,
Healthcare
,
sustainable healthcare
NEW YORK -- The concept of access to healthcare in the U.S. is often a foregone conclusion, despite the millions of uninsured persons that led to the Affordable Care Act of 2010. But, in fact, access to healthcare on a global level is a much...
July 18, 2013 10:58 AM
ACA
,
Aetna
,
CarePass
,
Google
,
health insurance
,
health insurance exchange
,
health reform
,
HIPAA
,
HIPAA omnibus rule
,
HIPAA security
,
HIX
,
mHealth
,
NSA
,
phr
,
PHRs and patient engagement
Last month, Aetna Inc. launched CarePass, a smartphone mHealth app that aggregates and dashboards data from many popular personal health and fitness apps such as FitBit, Jawbone, Lose It! and RunKeeper. The insurer's Vice President and CarePass lead Martha Wofford told SearchHealthIT that services...
---
November 8, 2012 2:14 PM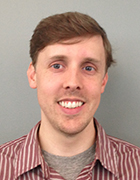 Profile: Ed Burns
ACO
,
Affordable Care Act
,
health insurance
,
HIE
The recent purchase of HIE vendor Certify Data Systems by insurance giant Humana raises some interesting questions about what kind of future health
---
May 7, 2010 11:55 AM
electronic enrollment
,
health insurance
Officials and industry stakeholders leading the health IT efforts for the Office of the National Coordinator for Health Information Technology (ONC) were given their marching orders for managing the new tasks, including electronic enrollment in health insurance, required by the health reform...
---