---
April 14, 2017 1:56 PM

Profile: Tayla Holman
health data security
,
health information exchange
,
ONC
A new ONC challenge is seeking ways to ensure the accuracy and reliability of health data, also known as data provenance. Data provenance refers to information about when the data was created, by whom, and whether it was changed during its electronic exchange. Data provenance -- and ensuring...
October 27, 2015 12:01 PM
athenahealth
,
Cerner
,
Epic
,
health information exchange
,
HIE
,
Interoperability
,
KLAS
,
ONC
As the healthcare industry labors to achieve better interoperability, some providers are pointing fingers at their peers. Nearly every healthcare provider says it's willing to share clinical information with other providers, but noticeably fewer providers believe the reverse holds true. Nearly...
---
September 22, 2014 8:34 AM
EHR
,
EHR systems
,
health information exchange
Medical professionals who manage care at all 23 U.S. Immigration and Customs Enforcement (ICE) detention facilities are now using eClinicalWorks' cloud EHR. The Massachusetts-based healthcare IT vendor...
---
August 12, 2014 4:12 PM
health information exchange
,
health IT policy committee
,
Interoperability
,
Karen DeSalvo
In an act of teamwork in line with their goal of industry-wide cooperation, Karen DeSalvo, M.D., the national coordinator for health IT, and Erica Galvez, the ONC's interoperability and exchange portfolio manager, co-authored a blog post introducing an interactive Website built to solicit public...
---
August 23, 2012 12:29 PM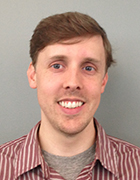 Profile: Ed Burns
accountable care organizations
,
health information exchange
,
health reform
We hear a lot about how hospitals have present market incentives to avoid participation in coordinated-care models such as accountable care organizations. Some may see sharing information with other providers as a competitive disadvantage. Others are wary that participating in ACOs, which...
---
---
July 27, 2012 1:57 PM
clinical data analytics
,
health information exchange
,
HIE
,
HIPAA
,
public health
Up in my neck of the New Hampshire woods, folks are up in arms - as well they should be - about a gut-wrenching story involving a nearby hospital and an employee who appears to have deliberately infected patients with hepatitis C for up to a year before he was discovered. Of course the crimes are...
---
---
---
---