---
January 4, 2017 2:36 PM
Cerner
,
EHR
,
Epic
I caught up with Intermountain Healthcare CIO and vice president Marc Probst at the CHIME16 Fall CIO Forum and got a chance to ask him about Intermountain's role in what is one of the biggest EHR implementations ever. And no, it's not the installation of


RSS Feed

Email a friend
---
---
---
June 9, 2016 8:53 AM
Cerner
,
EHR
When Cerner Corp. was chosen to take on the task of connecting the U.S. Department of Defense's (DoD) 55 hospitals and 600 clinics, it was declared a big win for the EHR vendor. But...
---
March 4, 2016 12:38 PM
Cerner
,
Epic
,
HIMSS
,
Interoperability
At times, it was hard to distinguish between the blinking slot machines on the dazzling casino floor of the Sands Expo and Convention Center and the tech-stocked booths of the country's biggest health IT event. This year's edition of the annual conference and exhibition of the Healthcare...
---
February 17, 2016 10:16 AM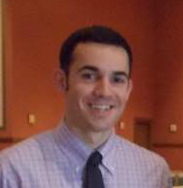 Profile: Alex Delvecchio
Cerner
,
CommonWell Alliance
,
HIE
,
HIMSS
,
Interoperability
,
mckesson
A group created to expand the interoperable exchange of patient data between providers with different EHR systems can now count a few more healthcare organizations as members. Less than two weeks out from its
---
---
---
---