---
May 15, 2013 11:15 AM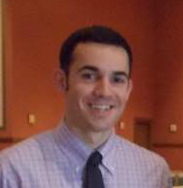 Profile: Alex Delvecchio
FDA
,
google health
,
patient engagement
,
PHRs and patient engagement
The Food and Drug Administration took a step toward greater patient engagement with the development of a website aimed at receiving patient


RSS Feed

Email a friend
---
---
---
December 20, 2010 1:24 PM
google health
,
Microsoft HealthVault
,
patient engagement
,
phr
By David Schneider, Editorial Assistant Realizing that personal health records are difficult to sell, Microsoft and Google Inc. spent 2010 reevaluating their business models for PHR services. The two tech titans have had mixed success, and the coming years may bring further struggle. The problem...
---
September 22, 2010 7:18 AM
google health
,
phr
Google Inc. unveiled a revamped Google Health last week, shifting the focus of its personal health record (PHR) service from importing records to tracking personal wellness. Through the redesign, Google...
---
---