---
October 6, 2015 12:40 PM
gao
,
Interoperability
,
Karen DeSalvo
,
Lamar Alexander
,
meaningful use stage 3
,
ONC
,
Senate Health Committee
Stage 2 of the meaningful use program is too complicated. Because of its sophistication, most physicians and hospitals haven't successfully attested to stage 2 and ONC shouldn't rush into stage 3 of meaningful use, Chairman Lamar Alexander (R-Tenn.) asserted at a U.S. Senate Committee on Health,...
September 2, 2014 12:58 PM
DOD
,
EHR
,
EHR implementation
,
gao
,
VA
The U.S. Department of Defense issued a request for proposals to update their legacy health IT systems, including their EHR. The project is expected to come with a multi-billion dollar price tag and put modernized systems in place...
---
December 20, 2012 2:42 PM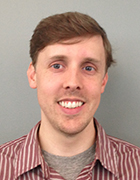 Profile: Ed Burns
CMS
,
gao
,
OIG
,
Pioneer ACO Model
The Centers for Medicare and Medicaid Services is having a bad week, as government watchdogs found fault with their HIT initiatives. On Monday the Government Accountability Office issued a report saying that the CMS Innovation Center needs to...
---
---
January 25, 2012 1:00 PM
CMS
,
EHR incentive program
,
EHRIP
,
gao
,
hhs
,
NQF
The General Accountability Office (GAO) last week issued a report focused on health IT and meaningful use. It addressed how and why U.S. Department of Health and Human...
---
---
November 22, 2010 10:40 AM
EHR
,
EHR systems
,
EMR
,
gao
,
IDS
In a new report, the Government Accountability Office (GAO) took a look at electronic health records (EHRs) as they relate to improving health care and cutting costs. It examines the stories of 15 health care providers that have formed integrated...
---