---
February 28, 2018 1:51 PM

Profile: Tayla Holman
EHRs
,
Health IT
,
HIMSS
The American Academy of Family Physicians has recommended steps to relieve the burden of health IT regulations on physicians. In a letter to CMS administrator Seema Verma and ONC national coordinator


RSS Feed

Email a friend
April 2, 2015 4:29 PM
EHRs
,
HIMSS
,
HIMSS 2015
,
Joint Commission
EHR errors can cause serious problems. The Joint Commission, the independent healthcare accreditation agency that functions as a quasi-governmental body, issued that warning in the days before the giant
---
March 5, 2015 10:39 AM
EHRs
,
Interoperability
,
Meaningful use
Meaningful use has overall been a positive force for digitizing U.S. healthcare, but the EHR incentive program and its federal overseers still must overcome major problems if the promise of health IT is to be fulfilled. That's the core message embodied in a succinct Brookings
---
October 8, 2014 2:35 PM
CIOs
,
EHRs
,
investment
,
Motley Fool
Investors who want to make money with sometimes unorthodox, and sometimes amusingly presented, approaches, often follow advice from the Motley Fool family of media market gurus. Amid the ballyhoo of their latest picks of health IT stocks, however, is a salient point to comfort healthcare provider...
---
May 30, 2013 3:52 PM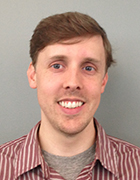 Profile: Ed Burns
EHRs
,
health reform
,
Meaningful use
A lot of doctors don't like being EHR mandates. This is why proponents of the meaningful use program like to argue that the rules are not mandates. Physicians are free to...
---
June 29, 2010 9:00 AM
EHRs
,
meaningful use incentives
,
Medicare payments
The Centers for Medicare & Medicaid Services has launched a new website aimed at providing information on the meaningful use incentives mandated through the HITECH Act. Providers will be able to find information about their eligibility to participate in the program. The HITECH Act, part of...
---
---