---
June 11, 2014 10:49 AM
EHR
,
EHR implementation
,
Health IT
Hospitals have health IT at the top of their to-do lists in 2014, as evidenced by responses of executives to an online survey. Nearly half (49%) of C-suite executives, representing 112 hospitals in 32 states, stated that their facilities'


RSS Feed

Email a friend
April 25, 2014 11:01 AM
EHR adoption
,
EHR certification
,
HIMSS Analytics
,
Interoperability
Though the meaningful use program helped exceed HHS' expectations for EHR adoption in 2013, the lack of interoperability between electronic records has caught the eye of independent assessors and federal health agencies. Meaningful use stages 1 and 2 "fall short of achieving meaningful use in any...
---
April 9, 2014 11:13 AM
EHR certification
,
EHR governance
,
EHR implementation
,
HIMSS Analytics
According to study data collected by HIMSS Analytics, 60% of healthcare organizations have a formalized EHR governance program in place. And almost two-thirds of the time, it's not just IT staffers doing the governing: Physicians and nurses are having their say in how the application and its use...
---
---
---
December 31, 2013 12:47 PM
EHR systems
,
OIG
,
Stark law
Hospitals will be able to continue to give EHRs to providers under an extension to the anti-kickback safe harbor announced just before the exception was set to expire. The HHS Office of the Inspector General (OIG) announced the...
---
October 29, 2013 1:01 PM
EHR
,
EHR implementation
,
HIE
,
patient engagement
With meaningful use stage 2 deadline bearing down on providers, the use of EHRs is changing how patient information is viewed and transferred --  an issue that is explored in detail in a recent ONC study. Nearly one-third of physicians shared patient clinical summaries with other providers in...
---
October 1, 2013 1:00 PM
EHR adoption
,
EHR safety
,
EHR security
Meaningful use stage 2 requirements mandate that 5% of a facility's patients must view, download or transmit their data electronically in order to qualify for incentive payments. That could prove a difficult goal to reach, if statistics from Xerox's fourth annual EHR survey represent the country as...
---
June 27, 2013 11:48 AM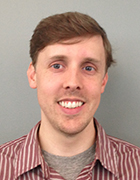 Profile: Ed Burns
EHR usability
,
Health IT
,
HIPAA
,
Meaningful use
,
patient engagement
This will be my last blog for this site. I will soon be transitioning to another corner of the TechTarget universe where analytics is the name of the game. The occasion got me thinking about where the health IT industry is now and where it has the opportunity to go. Even though I will no longer be...
---
June 25, 2013 12:05 PM
EHR implementation
,
EMR
,
nurses
Nurses at the Massillon, Ohio-based Affinity Medical Center called for the delay of their facility's EMR implementation due to safety concerns. The nurses outlined their concerns in a letter sent to hospital officials, citing a lack of training with the new system and understaffing in the days...
---