---
December 4, 2014 9:43 AM
CMS
,
EHR incentives
,
meaningul use hardship exceptions
Hospitals will have more time to submit meaningful use data, receive 2014 program incentive payments and avoid payment adjustments for 2016. All of that is possible because of a CMS decision that extended the deadline for meaningful use attestation measures. Among the changes  is a deadline...
---
November 28, 2012 1:24 PM
accountable care organizations
,
ACO
,
EHR incentives
,
meaningful use stage 2
,
RSNA
CHICAGO – There's a definite chill at this year's Radiological Society of North America (RSNA) Scientific Assembly and Annual Meeting, and it's not just the unseasonably cold temperatures made more miserable by the gray skies and wind whipping off Lake Michigan. Vendors have again crammed...
---
November 6, 2012 11:11 AM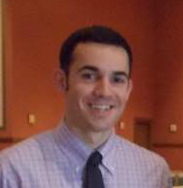 Profile: Alex Delvecchio
EHR implementation
,
EHR incentives
,
meaningful use incentives
Doctors are expected to leave private practices for hospitals at an increased rate over the next 18 months. Technology mandates and increasing costs of maintaining a...
---
October 25, 2012 12:00 PM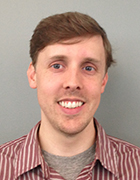 Profile: Ed Burns
CMS
,
EHR incentives
,
hhs
,
Meaningful use
,
Regulations
Here we go again. A group of four Republican Senators recently sent a letter to Health and Human Services Secretary Kathleen Sebelius asking for a meeting to go over concerns they have with the meaningful use program. This...
---
---
October 26, 2011 10:23 AM
EHR
,
EHR incentives
,
EMR
Last week at the Partners Connected Health Symposium 2011, I had the privilege of conducting an extended sit-down interview with George Arnold, program manager for Health of New Zealand Trade and Enterprise, which helps manage the health care system and its IT infrastructure. His agency released a...
---
January 5, 2011 12:00 AM
blumenthal
,
CMS
,
EHR
,
EHR incentives
,
EHRIP
,
EMR
,
medicaid
,
medicare
,
ONC
Turning the calendar over to 2011 means it's a whole new ballgame, both for NFL players -- who have finished their regular season and are about to embark on their playoff march to the Super Bowl -- and for physicians planning to reap Electronic Health Records Incentive Program (EHRIP) funds from...
---
August 10, 2010 9:40 AM
EHR incentives
,
HITECH Act
Lawmakers continue to try tweaking the legislation governing the adoption of meaningful use in favor of more electronic health record incentives for providers. The latest desire for changes to the Health Information Technology for Economic and Clinical Health (HITECH) Act comes from...
---