---
October 29, 2013 1:01 PM
EHR
,
EHR implementation
,
HIE
,
patient engagement
With meaningful use stage 2 deadline bearing down on providers, the use of EHRs is changing how patient information is viewed and transferred --  an issue that is explored in detail in a recent ONC study. Nearly one-third of physicians shared patient clinical summaries with other providers in...
June 25, 2013 12:05 PM
EHR implementation
,
EMR
,
nurses
Nurses at the Massillon, Ohio-based Affinity Medical Center called for the delay of their facility's EMR implementation due to safety concerns. The nurses outlined their concerns in a letter sent to hospital officials, citing a lack of training with the new system and understaffing in the days...
---
March 22, 2013 12:09 PM
Big Data
,
CDS and data analytics
,
Data Mining
,
EHR implementation
,
EHR systems
,
IHT2
Coupling EHRs with new analytics tools and normalizing best big data practices will be key to effectively utilizing big data in the health care industry, an Institute for Health Technology Transformation (iHT2) report concludes. And those best-practices are needed, stat. The
---
March 20, 2013 3:00 PM
Cerner
,
EHR implementation
,
EHR safety
,
EHR usability
,
Epic
,
KLAS
,
mckesson
,
Uncategorized
"As suggested by the new 2014 certification standards, vendors should take more responsibility for both the usability and safety of their products. These responsibilities shouldn't be the sole purview of healthcare organizations and providers like they have been until now." So said one...
---
March 11, 2013 10:18 AM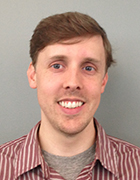 Profile: Ed Burns
EHR implementation
,
Farzad Mostashari
,
Kathleen Sebelius
,
Marilyn Tavenner
,
Meaningful use
Before National Coordinator for Health IT Farzad Mostashari, M.D., took the stage to deliver his keynote address on the final day of HIMSS 2013, organizers played a prerecorded video message from HHS Secretary Kathleen Sebelius. She spoke briefly about how to measure the success of health IT...
---
---
January 16, 2013 4:04 PM
EHR implementation
,
HIMSS Analytics
,
Meaningful use
The research wing of the Health Information Management Systems Society, HIMSS Analytics, released new stats that show the EHR incentive program is doing what it set out to do -- increase adoption of EHR systems among U.S. physicians. This is good news
---
---
January 2, 2013 5:49 PM
AHRQ
,
EHR implementation
,
EHR safety
,
ONC
,
ONC-ACTB
Just before the U.S. health care system went on skeleton crews for the long holiday, the Office of the National Coordinator for Health IT dropped a little policy package under the tree that might seem like an innocent little 39-page PDF, but it could have much larger ramifications for CIOs and the...
---
December 19, 2012 2:51 PM
EHR data
,
EHR implementation
,
HIE
,
ONC
,
patient safety
"Many care decisions today are based on data in an EHR or other information  system," according to an ECRI Institute report on patient safety risks, "and incorrect data can result in incorrect treatment, potentially resulting in patient harm." "In addition, as EHR data flows through health...
---