---
December 15, 2017 12:26 PM
cybersecurity
,
Data Analytics
,
Mobile
The New Year is right around the corner and when it comes to health IT, healthcare professionals have quite a few health system issues on their mind. C-level...
July 25, 2017 12:54 PM
Artificial intelligence
,
Data Analytics
,
EHR
"[The] American healthcare system is broken," Robert Pearl, M.D., executive director and CEO of The Permanente Medical Group, said at the
---
July 6, 2017 12:37 PM
Data Analytics
Healthcare has had its sights set on transitioning over to value-based healthcare for a while now. But moving beyond the current fee-for-service care delivery model has
---
February 25, 2016 11:16 AM
cloud
,
Data Analytics
,
HIMSS
,
iot
,
Mobile
I have never been to HIMSS—the largest conference in the health IT industry—before, but from what I've heard it's a chaotic, health IT wonderland. At least, that's what my colleague Shaun Sutner, news and features writer for...
---
February 27, 2015 2:03 PM

Profile: Scott Wallask
Barack Obama
,
Data Analytics
,
mHealth
,
mobile health
,
precision medicine
In talking to researchers at pharmaceutical companies and universities, you'll often hear them describe cancer treatment as the prototype for precision medicine because there are so many variations of the illness. Looked at another way, cancer cases offer up a lot of medical data. So it's no...
---
---
---
July 23, 2014 12:08 PM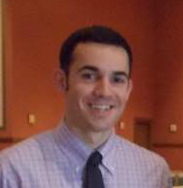 Profile: Alex Delvecchio
Data Analytics
,
drug diversion
,
drug tracking
For those trying to track and shut down the spread of illicit drugs, there may be no need to hit the streets. A developing product, the National Drug Early Warning System, will help health experts scan social media to spot and combat...
---