---
April 20, 2017 9:29 AM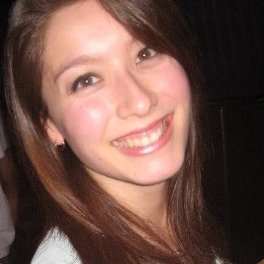 Profile: Kristen Lee
CPOE
,
e-prescriptions
,
EHR
,
prescriptions
In Pennsylvania, health IT contributed to 889 medication mistakes in hospitals over a six month period from January 1, 2016, to June 30, 2016. During this time period the Pennsylvania Patient Safety Authority found that the majority of these medication mistakes were


RSS Feed

Email a friend
February 2, 2017 12:17 PM

Profile: Shaun Sutner
CMS
,
CPOE
,
Joint Commission
Cries of protest arose when the Joint Commission prohibited secure texting of computerized physician order entries, but now the level of disenchantment among some in the...
---
April 12, 2016 2:10 PM
CPOE
,
transcription
Computerized physician order entry systems might help cut down on medical transcription mistakes, but when it comes to flagging drugs that could be potentially harmful to the patient, the systems often makes mistakes, analysis of a survey found. The analysis was done by Castlight Health on the...
---
---
June 5, 2012 11:46 AM
Clinical Documentation
,
Coding and documentation
,
CPOE
,
health IT innovation
,
ICD-10
,
ICD-10 implementation
,
patient engagement
Arnold Bennett, a prominent English novelist and journalist, once said: "Any change, even a change for the better, is always accompanied by drawbacks and discomforts." Bennett could have been talking about anything, really, but relating it to health care is not so farfetched. A May 2012 study by...
---
---
February 24, 2011 1:45 PM
CNIO
,
CPOE
,
EHR
,
EMR
,
HIMSS
,
HIMSS 2011
,
HIMSS11
,
Meaningful use
,
nurse
,
salary survey
ORLANDO, Fla. -- The chief nursing information officer (CNIO) position is often overlooked among health IT leaders. But just try to implement a new tech initiative in your hospital without a nurse informaticist to help determine the best devices and software to fit your workflow, and to evangelize...
---
July 21, 2010 10:55 AM
ARRA
,
CHIME
,
CMS
,
Compliance
,
CPOE
,
EHR
,
electronic health records
,
EMR
,
health care
,
Healthcare
,
hhs
,
hitech
,
incentives
,
Meaningful use
,
meaningful use final rule
,
medicaid
,
medicare
Like all stakeholders in the health care world who are rolling out or upgrading electronic health record (EHR) systems, the College of Healthcare Information Management Executives (CHIME) is still parsing the 1,100 pages of
---
---