---
October 23, 2015 3:27 PM

Profile: Shaun Sutner
consumer health IT
,
ONC
,
patient data privacy
It seems like health IT is in a perpetual, super-charged cycle of announcements, unveilings and acquisitions ranging from the recent Salesforce foray into healthcare, for...
April 9, 2013 11:14 AM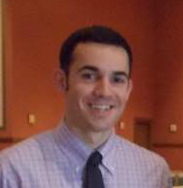 Profile: Alex Delvecchio
consumer health IT
,
hospital rankings
,
patient engagement
,
social media
Today's consumers often look to the experiences of other consumers to inform their own decisions, a phenomenon which has been expanding into healthcare. One company's recently released patient engagement rankings may supplement social media as a means for patients to choose from which hospital...
---
August 8, 2011 2:03 PM
AHRQ
,
consumer health IT
Although many factors hinder the adoption of consumer health technologies, poor design remains the biggest obstacle. This phenomenon isn't limited to devices that are difficult to use -- patient portals and
---
July 21, 2011 1:09 PM
consumer health IT
,
health IT usability
,
patient portal
As a relatively healthy individual, I have little use for consumer health IT devices or applications. However, when I received an invitation to sign into the patient portal offered by my health care provider -- a system called Patient Gateway -- I was excited to log in and check out my health...
---