---
March 28, 2013 2:19 PM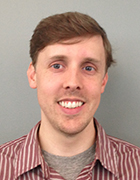 Profile: Ed Burns
Clinical Documentation
,
clinical trials
,
EHR
,
EHR adoption
Proponents of EHR adoption often talk about how the technology will support clinical trials by making it easier to recruit patients and get them signed up for appropriate studies. By eliminating manual reviews of paper records, EHRs could, in theory, reduce the time clinical trials researchers...
June 5, 2012 11:46 AM
Clinical Documentation
,
Coding and documentation
,
CPOE
,
health IT innovation
,
ICD-10
,
ICD-10 implementation
,
patient engagement
Arnold Bennett, a prominent English novelist and journalist, once said: "Any change, even a change for the better, is always accompanied by drawbacks and discomforts." Bennett could have been talking about anything, really, but relating it to health care is not so farfetched. A May 2012 study by...
---
September 20, 2011 11:46 AM
Clinical Documentation
,
Electronic Medical Record
Using electronic medical records (EMRs) to host clinical documentation is one way for hospitals to keep track of all their current patients. Keeping track is critically important when
---