---
June 21, 2013 12:55 PM
clinical data analytics
When it comes to optimizing clinical data analytics in hospitals, IT leaders say the age-old adage rings true: If you can't measure it, you can't manage it. In a recent webinar, IDC Health Insights research director Cynthia Burghard said even though healthcare hasn't historically been a...
June 18, 2013 12:35 PM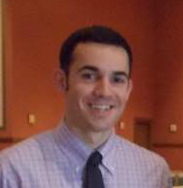 Profile: Alex Delvecchio
Analytics
,
clinical data analytics
,
population health management
Four hospitals systems, IBM Corp., and the Premier healthcare alliance announced plans to
---
---
July 27, 2012 1:57 PM
clinical data analytics
,
health information exchange
,
HIE
,
HIPAA
,
public health
Up in my neck of the New Hampshire woods, folks are up in arms - as well they should be - about a gut-wrenching story involving a nearby hospital and an employee who appears to have deliberately infected patients with hepatitis C for up to a year before he was discovered. Of course the crimes are...
---
April 23, 2012 3:12 PM
AMA
,
clinical data analytics
,
ICD-10
,
ICD-10 implementation
,
SNOMED CT
The ongoing push for more descriptive medical diagnostic codes -- the alphabet soup that is SNOMED CT, LOINC and, in the United States at least, ICD-10 -- is motivated in part by a desire to improve data analytics for a host of clinical, billing and administrative purposes. However, there can be...
---
---
---
---