---
December 2, 2014 3:39 PM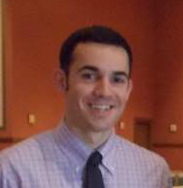 Profile: Alex Delvecchio
CIOs
,
Data breach
,
health data security
Healthcare CIOs and hospital IT departments setting goals for next year are staring down a familiar task: maintaining healthcare data security on limited budget resources. A group of CIOs representing eight healthcare organizations met at the Scottsdale Institute


RSS Feed

Email a friend
October 8, 2014 2:35 PM

Profile: Shaun Sutner
CIOs
,
EHRs
,
investment
,
Motley Fool
Investors who want to make money with sometimes unorthodox, and sometimes amusingly presented, approaches, often follow advice from the Motley Fool family of media market gurus. Amid the ballyhoo of their latest picks of health IT stocks, however, is a salient point to comfort healthcare provider...
---