---
January 4, 2017 2:36 PM
Cerner
,
EHR
,
Epic
I caught up with Intermountain Healthcare CIO and vice president Marc Probst at the CHIME16 Fall CIO Forum and got a chance to ask him about Intermountain's role in what is one of the biggest EHR implementations ever. And no, it's not the installation of


RSS Feed

Email a friend
---
June 9, 2016 8:53 AM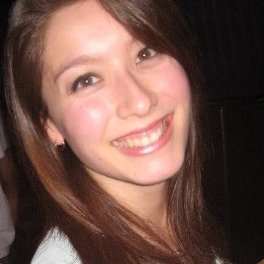 Profile: Kristen Lee
Cerner
,
EHR
When Cerner Corp. was chosen to take on the task of connecting the U.S. Department of Defense's (DoD) 55 hospitals and 600 clinics, it was declared a big win for the EHR vendor. But...
---
March 4, 2016 12:38 PM
Cerner
,
Epic
,
HIMSS
,
Interoperability
At times, it was hard to distinguish between the blinking slot machines on the dazzling casino floor of the Sands Expo and Convention Center and the tech-stocked booths of the country's biggest health IT event. This year's edition of the annual conference and exhibition of the Healthcare...
---
February 17, 2016 10:16 AM
Cerner
,
CommonWell Alliance
,
HIE
,
HIMSS
,
Interoperability
,
mckesson
A group created to expand the interoperable exchange of patient data between providers with different EHR systems can now count a few more healthcare organizations as members. Less than two weeks out from its
---
October 27, 2015 12:01 PM
athenahealth
,
Cerner
,
Epic
,
health information exchange
,
HIE
,
Interoperability
,
KLAS
,
ONC
As the healthcare industry labors to achieve better interoperability, some providers are pointing fingers at their peers. Nearly every healthcare provider says it's willing to share clinical information with other providers, but noticeably fewer providers believe the reverse holds true. Nearly...
---
---
---
June 16, 2015 11:14 AM
AMIA
,
Cerner
,
EHR
,
Interoperability
,
Neal Patterson
Neal Patterson, CEO of EHR vendor Cerner Corp. -- a founding member of CommonWell Health Alliance -- has a personal reason to pull for CommonWell to realize its goal of greater health IT interoperability. Patterson's wife, Jeanne, has been a breast cancer patient for eight years and keeps paper...
---
---