---
September 30, 2016 1:03 PM

Profile: Tayla Holman
cancer
,
Data sharing
The Cancer Moonshot's Blue Ribbon Panel has called for a national infrastructure that will allow researchers, clinicians and patients to collaborate in sharing their data and knowledge about cancer. The panel proposes developing a National Cancer Data Ecosystem that enables cancer research...
April 26, 2016 2:39 PM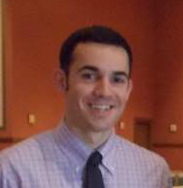 Profile: Alex Delvecchio
cancer
,
HIE
,
Machine learning
Machines are just as capable as humans, if not more so, on almost every level when it comes to diagnosing patients. Open source machine learning tools and algorithms are able to identify cancer cases with an accuracy rate...
---