---
October 24, 2016 10:58 AM

Profile: Tayla Holman
behavioral health
,
Connected Health
One in five adults in the United States suffer from mental illness, and many of them will consult their smartphones before they do a health professional. However, with digital health often acting as first responder, and many apps claiming they can help people who suffer from behavioral health...
January 5, 2016 3:16 PM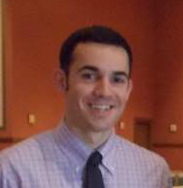 Profile: Alex Delvecchio
behavioral health
,
Meaningful use
,
meaningful use incentives
,
ONC
Nearly 180 behavioral health facilities in Massachusetts are sharing more than $1 million in grant funds to support them in their use of health IT, such as implementing EHRs and health information...
---
July 31, 2014 1:53 PM
AMA
,
behavioral health
,
certified EHR technology
,
EHR incentive program
While some lobbyists and healthcare associations such as the American Medical Association are using meaningful use rollouts, schedules, criteria and incentive program administration as a political battering ram this summer, behavioral health providers are knocking on the door of the federal EHR...
---
---
---
April 17, 2012 9:23 AM
behavioral health
,
health information exchange
,
Health IT
,
HIE
,
HITECH Act
Harmonizing behavioral health providers and primary care doctors through health information exchanges (HIEs) is a relatively new concept in the health IT space. Arguably, the most prominent example comes from Maine, where HealthInfoNet -- Maine's official HIE -- is the centerpiece of
---
---
October 25, 2011 10:28 AM
behavioral health
,
electronic health record
,
mobile health
While the treatment and coordination of substance use disorders (SUD) are lagging behind mainstream health care, the announcement of 29 new grants from the Substance Abuse and Mental Health Services Administration (SAMHSA) is a step in the right direction to level the coordination of care playing...
---
June 3, 2010 8:00 AM
behavioral health
,
Case Management
,
EHR
,
EHR systems
,
health information exchange
,
HIE
,
MEDecision
,
payers
Some leaders in the health IT space have pointed out that payers, not providers, stand to profit more from the health IT buildout than the doctors using their new electronic health record (EHR) systems -- some even calling for payers to
---