---
February 11, 2015 1:26 PM
accountable care organizations
,
ACO
,
AMA
,
Medicare Shared Savings Program
Changes proposed by CMS to the Medicare Shared Savings Program that could also alter the future of accountable care organizations (ACOs) aren't significant enough to satisfy a collection of healthcare provider groups. The opposing group comprises provider healthcare improvement alliance Premier,...
---
---
January 14, 2014 12:05 PM
accountable care organizations
,
ACO
,
WEDI
The accountable care organization (ACO) model has returned inconsistent results for providers trying to optimize their use of pharmaceuticals, according to responses to the National Survey of Accountable Care Organizations. Many (70%) providers
---
December 18, 2012 12:52 PM
accountable care organizations
,
ACO
,
CCHIT
,
EHR certification
,
ONC
An IT model for accountable care organizations (ACOs) is being developed by the Certification Commission for Health Information Technology (CCHIT). CCHIT is authorized by the Office of the National Coordinator for Health IT to certify electronic health record products.
---
November 28, 2012 1:24 PM
accountable care organizations
,
ACO
,
EHR incentives
,
meaningful use stage 2
,
RSNA
CHICAGO – There's a definite chill at this year's Radiological Society of North America (RSNA) Scientific Assembly and Annual Meeting, and it's not just the unseasonably cold temperatures made more miserable by the gray skies and wind whipping off Lake Michigan. Vendors have again crammed...
---
---
August 23, 2012 12:29 PM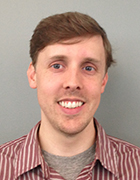 Profile: Ed Burns
accountable care organizations
,
health information exchange
,
health reform
We hear a lot about how hospitals have present market incentives to avoid participation in coordinated-care models such as accountable care organizations. Some may see sharing information with other providers as a competitive disadvantage. Others are wary that participating in ACOs, which...
---
---
---