Jul 23 2014 12:08PM GMT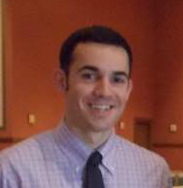 Profile: Alex Delvecchio
Tags:
For those trying to track and shut down the spread of illicit drugs, there may be no need to hit the streets. A developing product, the National Drug Early Warning System, will help health experts scan social media to spot and combat the outbreak of common illicit drugs such as heroin as well as newer "designer synthetic compounds." The identification system will also pull information from traditional national and local resources.
The National Drug Early Warning System is being developed by The University of Maryland's Center for Substance Abuse Research, with funding from National Institute on Drug Abuse (NIDA). "By monitoring trends at the local level, we hope to prevent emerging drug problems from escalating or spreading to surrounding regions," NIDA Director Nora D. Volkow, M.D., said in a release. Mining social media holds a few time-sensitive advantages over standard resources, which typically don't report on emerging drugs and take more than a year to collect to obtain and analyze data.
Though social media outlets can be good places to source patient opinions and population health trends, healthcare policy researchers are reluctant to use those channels as means to spread their findings. Of 325 health policy researchers registered for the 2013 Academy Health Annual Research Meeting, only 14% said they tweeted, and 21% said they blogged about their research or other healthcare policies in the past year. Some of the reasons respondents used to explain their collective lack of interest in social media for professional purposes included: it's incompatible with their research, it puts them at risk and they are unfamiliar with the technology.
Even in a controlled environment of medical professionals, inappropriate drug use can still be problematic. Hospitals have taken to using data analytics to stop drug theft, or drug diversion, among employees. Facilities that deploy automated drug-dispensing machines can set their analytics systems to trigger an alert whenever they come across irregular drug patterns, something that isn't readily apparent when drug records are manually reviewed.