Jan 3 2013 5:09PM GMT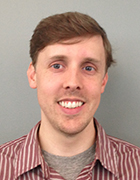 Profile: Ed Burns
Tags:
For those of you following the medical coding flap – and how some forces inside and outside of health care are suggesting that EHRs might be to blame for rising health care costs thanks to the ease of upcoding procedures — there is new information to add to the debate. A study published in the latest issue of the New England Journal of Medicine has found that the appearance of EHR-related upcoding in emergency departments may actually be a result of several other factors, including the health of patients and type of services rendered.
Health IT professionals became familiar with upcoding this past fall. The Center for Public Integrity and the New York Times both published investigative articles suggesting that several large health care providers use their EHR systems to pad their Medicare claims. The Office of Inspector General soon after sent a terse letter to hospital trade associations warning providers to stay away from this kind of practice and threatening law enforcement actions in instances of fraud.
This got much of the health IT world thinking about billing, coding and the role of EHRs. The technology does make it easy to set up templates for patient encounters that help providers document all possible billable events at each patient visit and "clone" information – sometimes fraudulently more than actually took place, whether that's intentional on the part of the medical practitioner or innocent documentation error.
But the new NEJM article suggests that this is not the reason why some EDs may appear to have higher claims these days. After reviewing Medicare claims from 2000 through 2009, the researchers did find a substantial increase in claims for higher-paid categories. But they found that this trend was largely a function of EDs treating older, sicker patients and an increasing reliance on advanced – read: more expensive to use — diagnostic tools, such as CT, MRI and ultrasound scans.
The researchers did note that EHRs can contribute to higher costs through a combination of decreased productivity and an increased reliance on templates for generating claims. But they concluded that the idea that EHRs are the sole reason for increasing billing is overly simplified. The billing problems in hospitals are a result of a collection of issues.