Apr 2 2013 11:08AM GMT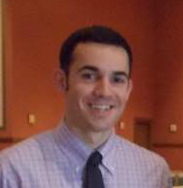 Profile: Alex Delvecchio
Tags:
Specialist groups voiced their concern with meaningful use of EHRs criteria by supporting the proposed Electronic Health Records Improvements Act. The bill, supported by 20 groups, seeks to provide specialists with exemptions from certain meaningful use measures they are unlikely to meet. The bill, introduced by Representative Diane Black (R-TN), also proposes the establishment of an appeals process prior to the assignment of any meaningful use penalties.
Selecting and implementing an EHR system has been a challenge for specialists. Many choose not to use EHR systems because of the workflow issues presented, including the fact that most meaningful use incentive requirements are based on face-to-face patient visits, something specialists don't always encounter. Radiologists have found a workaround for this by negotiating a five-year reprieve from face-to-face visit rules. Radiology is one specialty that has been particularly slow to comply with meaningful use despite their increased use of EHRs; only 150 of the country's 30,000 radiologists met incentive requirements in 2011.
CMS published a tipsheet earlier this year to guide specialists in their efforts to obtain incentive payments. CMS acknowledged that not every meaningful use measure applies to every provider and the rules were created with primary care physicians, not specialists, in mind. The tipsheet did offer a hardship exemption for specialists who can't meet certain measures — something which is also mentioned in the improvements bill — though the tipsheet failed to disclose how to apply for such an exemption.
Testing the usability of EHR systems prior to implementation is one way for practices and specialists to gauge their meaningful use readiness and avoid adopting an unsuitable system. A basic EHR usability test can be conducted by selecting an employee who is unfamiliar with the EHR software and observing how that employee operates the system. This allows facilities to adjust and customize EHR systems to fit the needs of their practice. Usability testing can provide monetary benefits, as well. When purchasing an EHR system, a practice can negotiate with a vendor by noting any incongruity between the vendor's EHR system and the needs of the practice.