Dec 17 2013 1:29PM GMT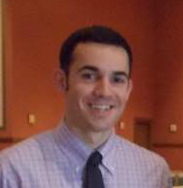 Profile: Alex Delvecchio
Tags:
Amid other EHR security concerns, few hospitals are protecting themselves from potential EHR copy and paste fraud. Less than a quarter (24%) of hospitals surveyed by the HHS Office of the Inspector General (OIG) confirmed they had organizational policies in place involving copy and paste.
The results from the OIG study suggest hospitals are concerned with other aspects of their EHR systems ahead of potential data entry mishaps. Nearly all of the responding hospitals have EHR audit functions in place, as recommended by the research institute RTI International. All hospitals also employed a range of RTI-recommended user authorization and access controls and nearly half of the facilities are deploying tools to involve patients in anti-fraud efforts.
Copying and pasting EHR data can make data entry more efficient, but it also presents a risk of inflating or creating fraudulent health claims. The majority (61%) of hospitals in the OIG survey charge their patients with the responsibility of any copied and pasted data in their electronic records. Some hospitals have no choice but to carry on with their current copy and paste protocols, as roughly half (51%) of the facilities surveyed lack the ability to change or disable their EHR's copy-paste feature.
Providers have been able to trace patient-reported billing inaccuracies to copy and paste errors. This discovery spurred some providers to monitor their employees' use of copy and paste functions through the use of automated plagiarism-detection tools or manual side-by-side EHR comparisons. When physicians copy and paste data, it de-personalizes a patient's care and can make it more difficult to prove the patient was billed for services that were medically necessary.
Overbilling, or medical upcoding, is a possible result of improper copying and pasting. Some physicians argue that copying and pasting patient data is efficient and harmless when done right. However, the temptation of saving time can't take precedence of patient safety. Physicians must consult with their patients about any copied and pasted data, and update any changes in their condition.