Nov 29 2012 1:40PM GMT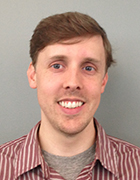 Profile: Ed Burns
Tags:
The Health IT Policy Committee's stage 3 meaningful use recommendations include some significant changes to the more familiar stage 2 rules. Notable among these changes are updated patient engagement provisions. Some commenters feel that new rules designed to get patients more involved in their own care could have major reverberations throughout the health care system.
Speaking in a November 27 webinar hosted by the eHealth Initiative, Eva Powell, director of health information technology programs at the National Partnership for Women and Families, said that aspects of the stage 3 meaningful use recommendations could facilitate a much more bidirectional flow of information between patients and providers than is currently possible.
For example, she highlighted recommendations that would require physicians to record the names and contact information of patients' caregivers and give patients a chance to review their records for accuracy. One of the more significant updates to the rules would require certified EHR technology to be capable of accepting health data generated by the patients themselves.
"Consumers and patients want to be more engaged, but the health care system is not set up to be welcoming to that," Powell said. "There can be a really strong role for patients and their caregivers in making sure that the information available to everyone on the care team is accurate and meaningful."
"e-Patient Dave" deBronkart frequently says that the patient is the most underutilized resource in health care. His point is that getting patients more engaged in their own treatments could lead to better medication adherence, improved chronic disease management activities and more engagement in wellness and preventive health services, all of which could produce improved outcomes and lower costs.
While some studies have shown patient engagement to hold some promise accomplishing those types of things e-Patient Dave mentions, it is hard to know if it really is the silver bullet many people think it is simply because the majority of patients are still not engaged in their own care. This makes it difficult to truly gauge the effectiveness patient empowerment.
But the Health IT Policy Committee has placed a good deal of its chips on the bet that patient engagement will happen, and once it does it will be a boon to care.