Mar 6 2014 1:56PM GMT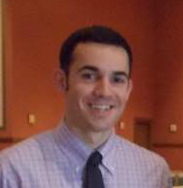 Profile: Alex Delvecchio
Tags:
Three research reports confirm that clinician and patient mobility — and the technology that serves them — will be a focus of investment for the next several years.
According to the 2014 HIMSS Analytics Mobile Survey, more than a third of physicians (36%) use mobile devices to record patient data at the bedside and 69% view patient data on their mobile devices. Privacy and legal ramifications are concerns of healthcare organizations, as evidenced by the 95% of respondents that indicated their organization uses at least one security tool to protect data viewed on mobile devices. More than half (59%) also revealed their facility has a mobile security plan in place, and 29% said their security plan was in development.
A second survey indicated that safe mobile data practices should continue to be a focus of healthcare providers. A recent mHealth report from Grand View Research, Inc. projects that the global market for mHealth will reach more than $49 billion in 2020.
Many hospitals have BYOD policies in place to protect their employees' devices and any data they access. The HIPAA omnibus rule's enforcers are levying an average of $1.5 million in penalties for loss of a laptop with unecrypted clinical data on it, and that's just a starting point for privacy breaches. Such new rigorous enforcement has caused providers to reevaluate their security plans. Encrypting laptops and smartphones, as well as the ability to remotely wipe stolen employee devices are just a few of the steps some facilities have taken to protect themselves.
Mobile patient monitoring services — the largest market segment of mHealth — possessed a $1.2 billion market value in 2012 and the segment is expected to have a compound annual growth rate of 49.7% from 2014 to 2020, according to Grand View. The cost benefits of mHealth are part of the reason its use is expected to continue to grow.
A third report from the Groupe Speciale Mobile Association and PricewaterhouseCoopers showed that mHealth could save healthcare $400 billion over the next five years. The versatility of mHealth is another factor contributing to its popularity. What started with simple mobile applications has expanded to include videoconferencing and remote patient monitoring.