Jul 29 2014 1:01PM GMT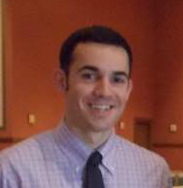 Profile: Alex Delvecchio
Tags:
The Federation of State Medical Boards, a nonprofit organization representing all of the 70 medical and osteopathic boards across U.S. states and territories, released an updated draft of its compact which proposes changes to streamline licensure for physicians to practice in multiple states.
The revisions to the compact were made with telemedicine in mind. "The revised compact helps ensure that as the practice of telemedicine continues to expand, patient protection remains a top priority," said Humayun J. Chaudhry, D.O., MACP, president and CEO of The Federation of State Medical Boards (FSMB), in a release.
The FSMB will work with state medical boards separately to fit the proposed regulation into their current state laws. Two of the revisions to the proposal require physicians that want to practice in multiple states submit to fingerprinting or other biometric checks. They will also be required to have passed all components of the U.S. Medical Licensing Examination or the Comprehensive Osteopathic Medicine Licensing Examination within three attempts.
The maze of rules governing telemedicine licensure across state borders was the subject of a presentation by Christa Natoli, vice president of telemedicine research firm CTel Innovations, at the mHealth + Telehealth World 2014 conference. SearchHealthIT News Director Don Fluckinger broke her presentation down into 13 facts you might not know about telemedicine licensure. Some of her key points were that only nine states require a special license for physicians to legally qualify to practice telemedicine, 36 states require full medical licensure to practice telemedicine and 28 states have exceptions for occasional telemedicine consults.
Telemedicine extended beyond state borders in a recent study, crossing international lines to support cooperation between Children's Hospital of the University of Pittsburgh Medical Center (UPMC) and four Latin American Hospitals. Physicians at the three Colombia-based and one Mexico-headquartered hospitals were nearly unanimous in their approval of the pediatric cardiac critical care assistance they received remotely from UPMC, with 96% indicating they were "satisfied or very satisfied with the telemedicine service." The activities that took place during the recorded telemedicine consultations included discussions of medical history, diagnostic study interpretations and real-time interventions.