Dec 3 2013 3:34PM GMT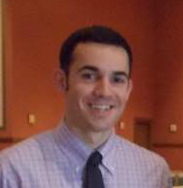 Profile: Alex Delvecchio
Tags:
Patients with chronic conditions can educate themselves with online information, but they can only benefit provided they have access to the Internet. Access is something only 72% of Americans with chronic conditions report having, compared to 89% of adults with no chronic conditions. Though patients with chronic conditions are often older and less educated than the general population — things which may also lower their likelihood to use the Internet — a Pew Research Study determined that having a chronic condition "has an independent, negative effect on someone's likelihood to use the internet."
That said, patients are using the information they mine from the Internet and other sources. Nearly one-third (31%) of Americans living with chronic health conditions have gone online to seek information on a medical condition they or someone else might have, according to the study. Of "online diagnosers" living with chronic conditions, 60% have discussed information they found online with a doctor. Roughly half of that group reported that the doctor supported their findings.
Patients with chronic conditions can be treated with telemedicine practices. In addition to allowing patients who might have limited mobility to stay home, the use of telemedicine can improve satisfaction, while potentially reducing hospitalization rates and emergency room visits. Caring for chronically ill, high-risk patients has become a focus for hospitals as the ACO model gains supporters. Vendors are trying to meet that need by creating applications to aid providers in lowering costs while improving care quality around  specific chronic illnesses including obesity, Alzheimer's and diabetes.
Telemedicine care can also be used as a preventative measure for the elderly population. Telemedicine, more so than mHealth, is a good option for the elderly because they are more likely to stay at home and not be in need of constant mobile connectivity.  Health messages broadcasted on TV can reach older demographics or non-Internet users.