Mar 24 2015 11:15AM GMT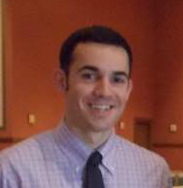 Profile: Alex Delvecchio
Tags:
Perhaps in response to users' near-universal satisfaction with health apps, approximately half (46%) of healthcare professionals plan to integrate mobile apps into their practices within the next five years. Currently, only 16% of healthcare professionals use mHealth apps during patient care. All of this data resulted from the experience and opinions of 1,000 healthcare application users and 500 healthcare professionals, which were collected in a survey done by Research Now Group, Inc.
Nearly all users — 96%, to be exact — of healthcare applications agree that apps have positively affected their quality of life. Six-tenths of people that use mHealth apps do so to measure their workouts and physical activity levels. Slightly more than half of them work with mHealth apps as a way to prompt or remind themselves to exercise.
In the survey report, Vincent DeRobertis, senior vice president of global healthcare at Research Now, mentioned a few other services available to users through mHealth apps by saying: "Patients are gathering data about their condition or treatment… perhaps reducing visits to a physician."
Healthcare professionals are confident mHealth apps have something to offer both sides of patient care situations. More than 70% of professionals believe apps will push patients to pay more attention to their physical conditions. Of the same group, 86% think health apps will give them more insight into their patients.
Not wanting to discount the value of years of medical education and experience, only 37% of healthcare professionals agree with the assessment of patients that using mHealth apps alone can lead to improvements in their health. Personal feelings of mHealth efficacy aside, most healthcare professionals recognize they are in the midst of an unavoidable onslaught of mobile technology. As such, only 19% think smartphones will never become part of their healthcare workflows.