Sep 10 2013 2:21PM GMT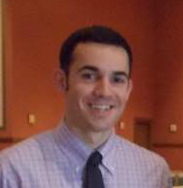 Profile: Alex Delvecchio
Tags:
A newly released report ranks the patient engagement efforts of 83 hospitals in New York based on to publicly available data on personal health management, patient satisfaction, and social media engagement. With meaningful use stage 2 requiring at least 5% of patients view, download or transmit health data, the report heavily weights patient portal availability.
This report was the fourth regional patient engagement index released by Axial Exchange, Inc., a healthcare social media applications developer. They had previously indexed hospitals in Florida, California, and Texas. Their judgment of patient engagement techniques "is based on analyzing metrics that research has indicated lower costs and improve clinical outcomes."
Social media engagement is part of connecting patients with their providers. MHA Degree.org released a list of the top 50 most social media friendly hospitals in the U.S. The facilities were organized according to the amount of activity maintained on social media networks including Facebook, Twitter, YouTube and LinkedIn. Mayo Clinic in Rochester, Minn. and the Cleveland Clinic won top ratings, with scores of 96.1 and 93.5 out of 100, respectively. To be considered for the MHA Degree list, hospitals had to "Nationally Ranked" by U.S. News & World Report in at least one adult specialty.
Hospitals who are socially engaged are banking on the fact that better engagement will lead to improved patient outcomes. This can likely be done without changing how care is delivered. Studies have shown that patients who are more involved with their own care – through social channels or mHealth apps – will better manage their illnesses. Hiring social media managers may be the best way to deliver engagement messages to patients, as only 25% of physicians use social media daily for medical research purposes.
Patient engagement may become easier as time goes on. Providers have found that older patients are less inclined to access their health data via smartphones, while the younger generations expect to be able to view their records on mobile devices.