Oct 9 2012 12:04PM GMT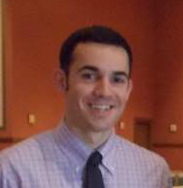 Profile: Alex Delvecchio
Tags:
Access to electronic doctors' notes make patients more likely to take medications appropriately, have a better understanding of their medical issues and feel more in control of their health care, as evidenced by the results of a yearlong study of three health care facilities.
Doctors reported not experiencing much of an increased workload in use of the service called OpenNotes. Patients also reported benefits and few concerns in their use of OpenNotes, but the study also showed providers and patients are not aligned in who should control what's written in doctors notes.
The study took place in three different states, Massachusetts, Pennsylvania, and Washington. Nearly every patient (99%) elected to continue use of OpenNotes at the conclusion of the study, further indicating patient satisfaction with the use of electronic tools to manage their own care. More than 5,000 patients opened at least one doctor's note via the portal and completed the post-study survey. Access to OpenNotes made a majority (77% to 87%) of patients feel "more in control of their care." Only 1% to 7% of respondents indicated that their notes caused them confusion or worry.
Use of portals like OpenNotes has been viewed as an avenue to increased patient engagement. While patients are enthusiastic about using OpenNotes, many respondents said they should be allowed to make comments on the notes or approve the final notes. A majority of the physicians in the study (85% to 96%) did not agree with that assessment. For patient engagement to continue to foster better relationships and care, more discussion around who controls electronic information is needed.
Making patient information available online is considered to be a "building block" of the overall national health IT strategy. Meaningful use stage 2 regulations were created with the intention to increase patient portal development and U.S. health IT coordinator Farzad Mostashari, M.D., advised companies to adopt patient portals proactively, rather than wait to be required to do so by new criteria.
Patient portal functionality does have its drawbacks. Some portals need to improve their usability, but companies are wary of making any investments without an increase in patients' use of their portal. Some information available in portals is highly technical and difficult to understand for patients, defeating the purpose of making the information accessible. Patient portals ultimately don't replace the role of the primary care physician, making them optional for many patients.
Patient portals can prove to be valuable as a complementary function in health care. They can be integrated into a health care facility's electronic health record and billing system. Remote patient monitoring may experience the greatest benefits from patients' use of portals. Caregivers can schedule appointments, track patients' health, and answer any questions a patient has remotely via the portal.