Feb 27 2014 11:48AM GMT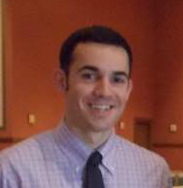 Profile: Alex Delvecchio
Tags:
Following through on their promise to update certification criteria more frequently, the ONC has released its proposed rule for 2015 voluntary EHR certification standards. The federal agency currently is seeking feedback on its rule and specifies that providers using products certified to the 2014 standards do not need to upgrade to remain eligible for meaningful use stage 2 incentives.
The 2015 standards are designed to promote interoperability and improve upon the 2014 standards, according to the ONC's release. Jacob Reider, former acting national coordinator for health IT, last year discussed the agency's plan to continually upgrade EHR certification standards in a Q&A with SearchHealthIT. He asserted that securing EHR certification, though voluntary, makes sense for vendors trying to sell their products in today's EHR market.
Providers and vendors both have expressed concern about trying to meet a slew of health IT initiatives in rapid succession. Reider said the ONC understands providers feel buried by the numerous health IT laws and certification requirements heading their way, but added that taking these steps will benefit patient care.
Meeting meaningful use guidelines starts with picking the right certified system. This process is one that some providers are more familiar with because they've had to perform more than one EHR installation. According to a Software Advice report, 31% of EHR buyers have replaced their system since the 2009 introduction of the HITECH Act. Half of those surveyed named forced upgrades and connected costs as prominent issues that come with maintaining an EHR system.