May 2 2013 11:59AM GMT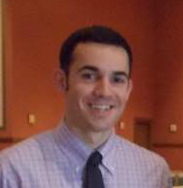 Profile: Alex Delvecchio
Tags:
The process of selecting the right EHR vendor to qualify for meaningful use has been long and involved for many healthcare facilities. A recent government ruling may further complicate that process and make providers think twice before they consider a potential EHR system as a long-term investment.
Two EHR systems that were previously qualified for federal incentive payments had their meaningful use certification status revoked by the Office of the National Coordinator for Health IT (ONC). National Coordinator for Health IT, Farzad Mostashari, M.D., said in an HHS release that the products do not meet standards and can't be used to meet the Medicare and Medicaid reimbursement requirements. The products, EHRMagic-Ambulatory and EHRMagic-Inpatient, must be re-certified by an ONC-authorized certification body before qualifying for the meaningful use program.
"By revoking the certification of these EHR products, we are making sure that certified electronic health record products meet the requirements to protect patients and providers," said Mostashari in the release.
CMS has raised the bar for reimbursement qualifications, in addition to revoking the qualified status of the aforementioned EHR products. Physicians will be required to report data on clinical quality measures to CMS or state Medicaid authorities in order to comply with meaningful use in 2014. Stage 1 simply required physicians to attest that they had captured quality data. This new regulation puts a strain on vendors as well as providers, as vendors must ensure their products can electronically capture and report the necessary meaningful use data.
EHR certification also has expanded to include a new set of regulations tailored specifically for treating children. The CMS and the Agency for Healthcare Research and Quality collaborated to produce an outline of items necessary for a child-focused EHR format. The format contains more than 700 statements on what should be include in a child-friendly EHR. Each statement is sorted into one of three categories, based on level of necessity. These regulations will likely be incorporated into future meaningful use standards, according to CMS.