Mar 12 2014 11:40AM GMT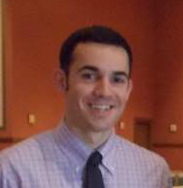 Profile: Alex Delvecchio
Tags:
The Office of the National Coordinator for Health IT's budget request for 2015 is $14.3 million more than the enacted budget for 2014. The 2015 health IT budget request comes in at $74.7 million and includes funds for establishing a Health IT Safety Center.
"New investments would support a new public-private partnership aimed at enhancing patient safety and health IT usability through surveillance and analysis of safety incidents," Karen DeSalvo, M.D., national coordinator for health IT, wrote in the agency's official budget proposal. Congress has funded ONC's budget at a flat $60 million for many years.
The budget is also intended to help ONC develop and support health IT standards and help federal agencies enable healthcare reform. Part of these duties includes overseeing the Health IT Certification Program in partnership with CMS, which was shaken up earlier this year when The Certification Commission for Health Information Technology announced it would no longer certify EHR technology for meaningful use.
ONC, the FDA and FCC jointly announced at HIMSS 2014 that they plan to release draft guidance sometime this month on the safety of health IT and how it should be regulated in the future.
This plan will include a section on mobile devices and applications, something that has been in development for some time. The FDA Safety and Innovation Act (FDASIA) Workgroup published draft recommendations on the subject in September, 2013 and turned them over to ONC, the FDA and FCC to be factored in to their larger health IT regulatory plan. The EHR Association cautioned policymakers against changing medical regulations until those three federal agencies perform further analysis and complete their regulatory framework.
In late 2012 — as part of its continuing patient safety efforts — ONC released its Health IT Patient Safety Action & Surveillance Plan for Public Comment. The plan targeted improving the use of EHRs. Specifically, it sought to utilize EHR capabilities to help providers report adverse safety events and guide them on what to avoid when implementing EHR systems. The plan didn't propose a new quality reporting system, likely due to the fact that the ONC knew a more encompassing set of recommendations were in development.