Jun 25 2013 12:05PM GMT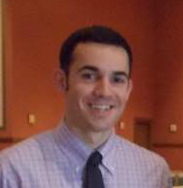 Profile: Alex Delvecchio
Tags:
Nurses at the Massillon, Ohio-based Affinity Medical Center called for the delay of their facility's EMR implementation due to safety concerns. The nurses outlined their concerns in a letter sent to hospital officials, citing a lack of training with the new system and understaffing in the days following its implementation as potential patient safety issues.
Commenting on behalf of Affinity's resident nurses (RNs), Cokie Giles, National Nurses Organizing Committee co-president, said in a release, "RNs who actually use these systems day in and day out have found that the kind of care they can provide with this new technology is limited. The programs are often counterintuitive, cumbersome to use, and sometimes simply malfunction."
Nurses don't have the final say when it comes to technology implementations, but their opinions are often sought due to their active role in the care process. Nurses need to be educated on new technology in order for it to achieve its desired effect because they are frequent users of most hospital technology. The period immediately following implementation requires feedback from users on how the new technology affects workflow. Making nurses comfortable with a new EMR system can lead to better coordination of care between different departments and facilities.
Increased access to health IT tools has helped nurses and physicians improve patient care, according to a HIMSS analytics survey. The majority (68%) of those responding to the survey were nurses. Of the total respondents, 80% agreed that health IT applications help their facility process data and provide information to improve the safety of care. The survey also indicated that providing nurses with more access to technology can change their function, with 67% of respondents saying that nurses ability to access information electronically "has improved their ability to independently make decisions."