Aug 1 2012 9:08AM GMT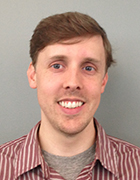 Profile: Ed Burns
Tags:
In what could be a major win for health IT initiatives in Massachusetts, the state legislature has approved a bill that promises significant support for the adoption of electronic health records (EHR) and other health care technology.
The health care cost containment bill passed the state Senate unanimously and made it through the House of Representatives with overwhelming support. Governor Deval Patrick said in a press release that he intends to sign the legislation into law.
The main aspect of the law seeks to tie increases in health care spending to the gross state product, preventing health care spending from running out ahead of overall economic growth in the state. There are several additional provisions of the law that will be of interest to physicians in the state who are thinking about implementing EHR systems, as well as professionals who are involved in health IT initiatives.
For example, the bill promises $30 million in funding to support the adoption of "interoperable electronic health records." Additionally, the law establishes a Health Care Workforce Transformation Trust Fund to help train workers on new technologies and incentivizes the use of telemonitoring technologies.
Perhaps the biggest impact the bill will have on health IT in the state is its insistence that health care providers begin moving toward more accountable operations. Accountable care organizations figure largely in the bill, and this model of care relies heavily on electronic communication and record keeping.
The EHR adoption funds could be a major boon to physicians who are currently working their way through implementation. Of course, the federal government's meaningful use program offers doctors up to $63,750 for using the technology. This money is intended to defray the cost of getting a system up and running, but many physicians have complained that the incentive payments do not cover the entire cost of implementation.
Only time will tell if the new law actually has a meaningful impact on health care costs in the state. If it is successful it could set a roadmap for how the nation can get its health care spending under control in the long-term. But regardless of how this bigger question plays out, the legislation will most likely have a significant influence over how state physicians acquire and use technology in the short-term.