Jul 16 2014 12:28PM GMT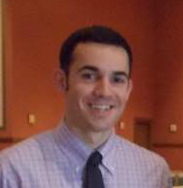 Profile: Alex Delvecchio
Tags:
Amid staff changes and departmental reshufflings, the ONC can point to one sustained national health IT success: Physician adoption of e-proscribing software. All U.S. states have physicians e-prescribing through EHRs at a rate greater than 40%. The national average for e-prescribing is 70% — a percentage that 28 states meet or exceed — according to Surescripts, Inc. data analyzed by the ONC.
The ONC has been tracking e-prescribing since December 2008, when all but one state's e-prescribing rate was less than 20%. That year marked the passage of the Medicare Improvements for Patients and Providers Act, also known as the eRx Incentive Program, which allowed for dispersal of incentive payments to providers "to facilitate the use of e-prescribing."
The ONC's 2012 update on the growth of e-prescribing in showed that that 48% of physicians were using-prescribing software. The percentage of physicians e-prescribing through an EHR rose in all 50 states from December 2008 — when only 7% of all American physicians were on board — into June 2012. At the time of that ONC report, 23 states had more than 50% of their physicians using e-prescribing software.
The ONC's reports aren't the only indicators that e-prescribing is a turning into a healthcare standard. A report published by Transparency Market Research forecasts the U.S. market for e-prescribing — valued at $250.2 million in 2013 — will be worth 887.8 million in 2019. Their prediction is based on an estimated compound annual growth rate of 23.5% through 2019. The high cost of e-prescribing systems and patient privacy and security weaknesses are listed as common drawbacks to e-prescribing.
In an analysis of health IT use patterns from 2009 to 2012, a study done by The Commonwealth Fund found the percentage of physicians that engaged in e-prescribing rose from 40% to 64% in that timeframe. The number of physicians with the ability to send their prescriptions electronically to pharmacies also nearly doubled — going from 34% to 66%.