Oct 25 2012 12:00PM GMT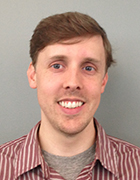 Profile: Ed Burns
Tags:
Here we go again.
A group of four Republican Senators recently sent a letter to Health and Human Services Secretary Kathleen Sebelius asking for a meeting to go over concerns they have with the meaningful use program. This comes just a couple weeks after Republicans in the House called for a halt to the distribution of incentive payments until the meaningful use regulations include stronger interoperability provisions.
At the time the first letter was made public, my colleague Don Fluckinger provided a pretty thorough rundown on how ending incentive payments could have negative effects on care delivery and why the concerns raised by the Congressmen are mostly without merit. But the release of the second letter calls to mind a broader issue, namely the politicizing of health IT.
There was a time not so long ago when politicians of all stripes supported initiatives to encourage the adoption of health IT tools like electronic health records. In 2004 President George W. Bush called for every American to have an electronic health record by 2014 and pledged $100 million to fund health IT demonstration projects. Newt Gingrich was honored by HIMSS in 2005 for his advocacy on behalf of medical technology. Even small-government advocate Paul Ryan was an early voice in favor of the creation of the Office of the National Coordinator for Health IT.
All the while, Democrats were happy to work across the aisle on the issue of health IT expansion, which a recently elected President Barack Obama said in 2009 would "improve the quality of our health care while lowering its cost."
However, with Washington as divided as it is, that kind of agreement and cooperation was unlikely to last. As with virtually every other issue today, Democrats must pick one side, Republicans the other. Health IT is becoming little more than a political football.
Of course, there are legitimate concerns regarding the growing use of medical technology. Some doctors have said EHRs can get between them and their patients. The Institute of Medicine released a report in 2011 saying that too little attention has been paid to EHRs' effects on patient safety. We need dissenting voices in our national debate to continue raising these issues. Unfortunately, these issues were not raised in either of the letters sent to HHS.
Nobody wins when politicians start deciding whether to support an issue based on their party affiliation. But given the fact that one party is now hurling criticism at technology initiatives launched by the opposing administration, which the opposing administration has been obliged to defend, it appears that heath IT is quickly becoming a partisan issue.
Regardless of whether a politician decides to support or opposed efforts to encourage technology adoption, his or her votes should be cast on the basis of fact and what's best for constituents. The health care system faces some major challenges and, for better or worse, technology is at the center of reform efforts. The stakes are too high to turn health IT into another political punching bag.