May 30 2013 3:52PM GMT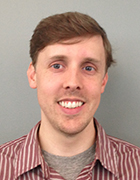 Profile: Ed Burns
Tags:
A lot of doctors don't like being EHR mandates. This is why proponents of the meaningful use program like to argue that the rules are not mandates. Physicians are free to accept the incentive payments or deal with the payment adjustments as they please. Opponents are skeptical, saying the coercive power of penalties mutes any real choice. But in a technical sense at least doctors are free to implement technology as they see fit.
In a post to The Health Care Blog, Hayward Zwerling, M.D., calls our attention to a somewhat overlooked provision of the Massachusetts' health reform law, passed last August, and argues that meaningful use may not be so much of a choice. He quotes from the law:
"The board [of Registration in Medicine] shall require, as a standard of eligibility for [medical] licensure, that applications demonstrate proficiency in the use of computerized physician order entry, e-prescribing, electronic health records and other forms of health information technology as determined by the board. As used in this section, proficiency, at a minimum, shall mean that applications demonstrate the skills to comply with the 'meaningful use' requirements."
Zwerling contends that the law means doctors must use certified EHR technology and be meaningful users to obtain licensure in Massachusetts by the start date for this provision, which is in 2015. However, there may be other interpretations. "Demonstrat[ing] the skills to comply with the meaningful use requirements" is not exactly the same thing as actually complying with meaningful use.
Because enforcement of the law hasn't yet been drawn up, Zwerling's contentions could very well turn out to be true. In interviews with SearchHealthIT, however, it appears that the state licensing body was leaning toward letting physicians comply with the law through continuing medical education courses as it does for similar mandates of demonstrating competencies in risk management and opiate prescription. On the other hand, an interpretation of the law by the Massachusetts Medical Society seems to imply that the organization thinks doctors will have to attest to meaningful use in order to comply with the state law.
Still, when looking at it through the lens of common sense, it's hard to imagine a doctor possessing tech skills without actually being a tech user. Altogether, this suggests Massachusetts has turned a corner. The pretense of meaningful use being a choice and not a compliance mandate appears to be in doubt. Either way, if you're going to practice medicine in the state, you're going to use technology.
Reading through the comment section of Zwerling's post makes it clear that this is not a popular move. The outrage is understandable given the independent streak most physicians possess.
In the end though, the Massachusetts rule may be moot. Some commentators have suggested that market forces, like patient preferences and payment reforms, are driving doctors to EHR adoption faster than any government program could. It will be interesting to keep an eye on the issue over the next couple years to see if doctors view the requirement as an unnecessary burden on their practice or just common sense.