Oct 4 2012 11:59AM GMT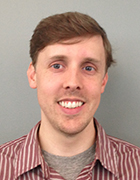 Profile: Ed Burns
Tags:
Last week we reported on how some health care IT executives feel that the stage 2 meaningful use rule requiring physicians to exchange information with other professionals who use EHR systems different from their own could be difficult to comply with. This is because hospitals and health systems are increasingly adopting systems from just one or two different EHR vendors. But while the situation may represent a regulatory hurdle, not everyone thinks it is all bad.
Speaking at the recent HealthMart conference in Worcester, MA, Dan Feinberg, director of the Northeastern University Health Informatics Graduate Program, said that the increasing adoption of just one or two EHR vendors could create de facto interoperability standards that could eventually spread throughout the industry.
Feinberg remained mum on whether he feels consolidation of the EHR market in the hands of a small number of vendors is beneficial overall. But he did say that industry-wide adoption of a single set of standards will support accountable care organizations and other models of care that rely on the exchange of health information. This, in turn, could improve care quality. The adoption of similar EHR systems could create these necessary standards.
"Standards are great, but the great thing about standards is you get to pick which one you're going to follow," Feinberg said. He added that even though many EHR vendors use HL7 standards, there are a number of "flavors" of these standards, which can inhibit interoperability. It may take the adoption of a single vendor throughout the industry to get a majority of stakeholders to agree on a single set of standards.
It's certainly debatable whether one EHR vendor ruling the entire market is a positive thing. Some commentators have suggested the situation could have negative impacts on innovation, system cost and the ability of physicians to find systems that meet their unique needs. But for those who are looking for the silver lining to EHR vendor consolidation, the emergence of de facto data standards could be it.