Jun 6 2013 2:41PM GMT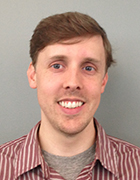 Profile: Ed Burns
Tags:
To look at the recent EHR adoption numbers from the government, you'd think all is going well in the health IT world. But a couple recent surveys suggest this is not entirely the case.
On May 22 the Department of Health and Human Services (HHS) released data showing that adoption of EHRs by hospitals and physicians has more than doubled since 2012. More than 50% of physicians and 80% of hospitals are now using EHRs.
In a release announcing the numbers, HHS Secretary Kathleen Sebelius said, "We have reached a tipping point in adoption of electronic health records…Health IT helps providers better coordinate care, which can improve patients' health and save money at the same time."
No doubt significant progress has been made in getting providers to adopt EHRs, but that may not be the whole story. On May 31, print and online publication Physicians Practice released its own survey data showing that, while adoption of EHRs has indeed spiked in recent years, providers' satisfaction is actually heading in the opposite direction. Fewer than 54% of technology users reported being satisfied with their systems. That number is down from the 63% who said they were satisfied in the same survey two years prior. And 14% of providers who attested to stage 1 meaningful use said they don't plan on continuing to stage 2.
Then there is the study published this week in the Annals of Internal Medicine. It showed that only 10% of physicians who used EHRs met all meaningful use measures in 2012. Many of the physicians who participated in the study used their EHR systems for relatively simple tasks like viewing labs, e-prescribing and recording clinical notes. Respondents largely said their EHR systems were difficult to use for more advanced functions.
These two surveys suggest that adoption numbers tell only part of the story. It's clear that the healthcare industry is pushing ahead with EHR adoption, and that the pace of adoption jumps consistently. But, as the researchers behind the Annals study wrote in their conclusion, "Using EHRs as simple replacements for the paper record will not result in the gains in quality and efficiency or the reduction in costs that EHRs have the potential to achieve."
If current trends continue, it may not matter how many physicians adopt EHRs. If doctors are unwilling to use technology for the tasks necessary to improving quality and lowering costs the meaningful use programs will have failed to achieve its goals. Therefore, measuring success solely in terms of adoption numbers may be shortsighted.