Oct 30 2012 2:29PM GMT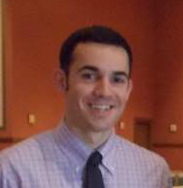 Profile: Alex Delvecchio
Tags:
Register for the SearchHealthIT.com media breakfast panel at the mHealth Summit in DC, Creating a Digital Policy for the New Mobile Health Ecosystem!
Date: Wed, Dec. 5
Time: 7:30am – 8:45am
Panelists: For panel members, session description and registration information, click here!
Adoption of mHealth technology has increased at an unexpectedly rapid rate. To explore what's motivating providers to embrace new technology, SearchHealthIT has assembled a panel of experts who will discuss mobile health issues, maintaining digital policies, handling patient data and avoiding information breaches. The session, Creating a Digital Policy for the New Mobile Health Ecosystem, will be held Wednesday, Dec. 5 during the mHealth Summit in Washington, D.C.
While the force behind the rise in mHealth use is the increase in the number of technologically adept patients, it's likely the future of health IT will be affected by Digital Government Strategy mandates, as well. Patients can interact with other patients to discuss shared medical experiences or afflictions. Doctors can also be helped by patients who are more aware of their own condition and treatment due to mHealth. Many doctors are likely to use mHealth technology if it increases their production.
The increase in mHealth adoption hasn't been without obstacles. HIPAA compliance vulnerabilities have been a challenge and are complicated by facilities' use of mHealth technology. Organizations are preparing to adjust their data security in the mobile realm with help from the Office of the National Coordinator for Health IT (ONC). Bring your own device (BYOD), wireless medical devices and telemedicine services are a few of the processes that need to be protected by the changing mHealth security. HIPAA and meaningful use risk analyses have been identified as similar, the main difference being HIPAA standards only require a biannual assessment.
Mobile health technology is being adopted by patients who want access to more of their health information in order to be proactive in their care. Health care organizations should also make patient information available for their family to monitor their condition while at an inpatient facility. This is convenient because it allows remote access to a patient's condition. Finding a physician to treat a specific condition is another capability that can be explored through emerging mHealth technology. These functions and many others are the reasons why patients are calling for increased mHealth use and security.